EXPLORE EXCITING CAREER OPPORTUNITIES WITH Weelborg Chevrolet
Join Weelborg Chevrolet's Award-Winning Team
There must be a reason customers keep coming back. Weelborg Auto has a long history of serving their communities with exceptional vehicles and trustworthy service. This has been made possible through years of guest loyalty, which stems from a constant focus on the guest's complete satisfaction with our products and services. We live, work and play in the communities we serve and therefore we strive to serve each and every customer with the same respect we would expect to receive.

Weelborg Auto is committed to its employees and truly sees them as being part of a family. Team members are tightly knit and the dealership cares about its employees' education, well-being, and families. Staff members across the dealership take time to connect with one another on both a professional and personal level. We regularly show our appreciation for our employees through retirement parties, birthday celebrations, and other staff outings.
Explore Exciting Job Openings with Weelborg Chevrolet
Our job opportunities rotate in and out as different departments have openings at different times. We encourage New Ulm job seekers to apply and join our sales, service, parts, and finance teams. There are other areas where your talents can be put to good use, too!
Search for jobs at Weelborg Chevrolet. We're often hiring lot attendants, service porters, product specialists, and administrative personnel, in addition to sales and finance professionals, service technicians, parts specialists, and more. 
There are occasionally even managerial positions to apply for, as Weelborg Chevrolet needs managers to supervise and oversee operations and individual departments.
Employee Spotlight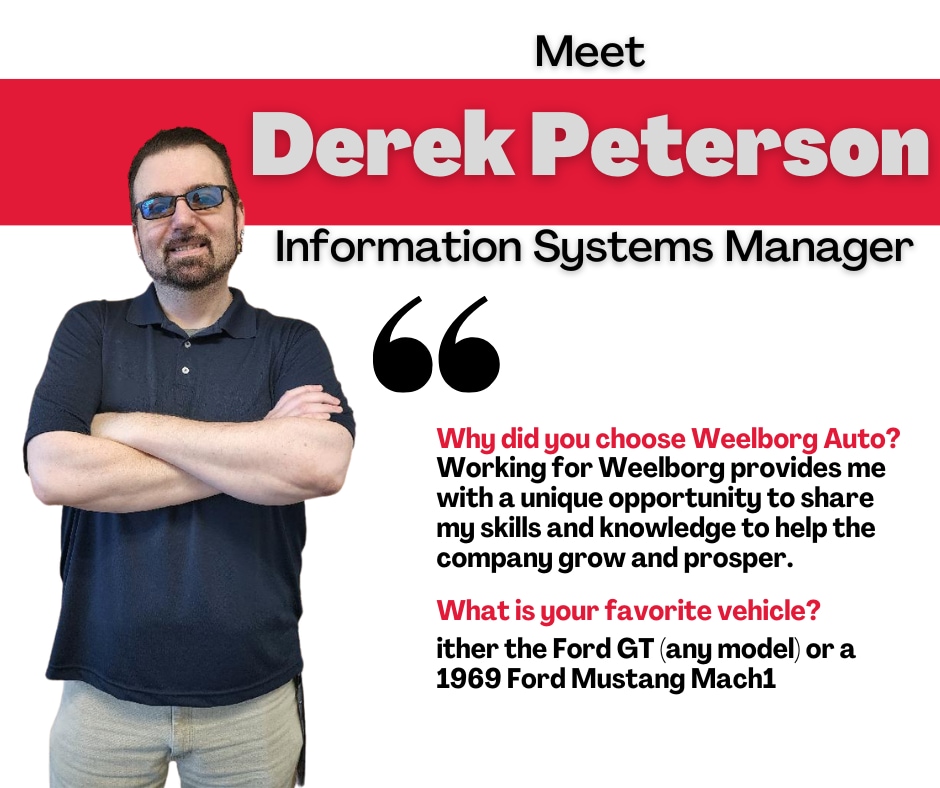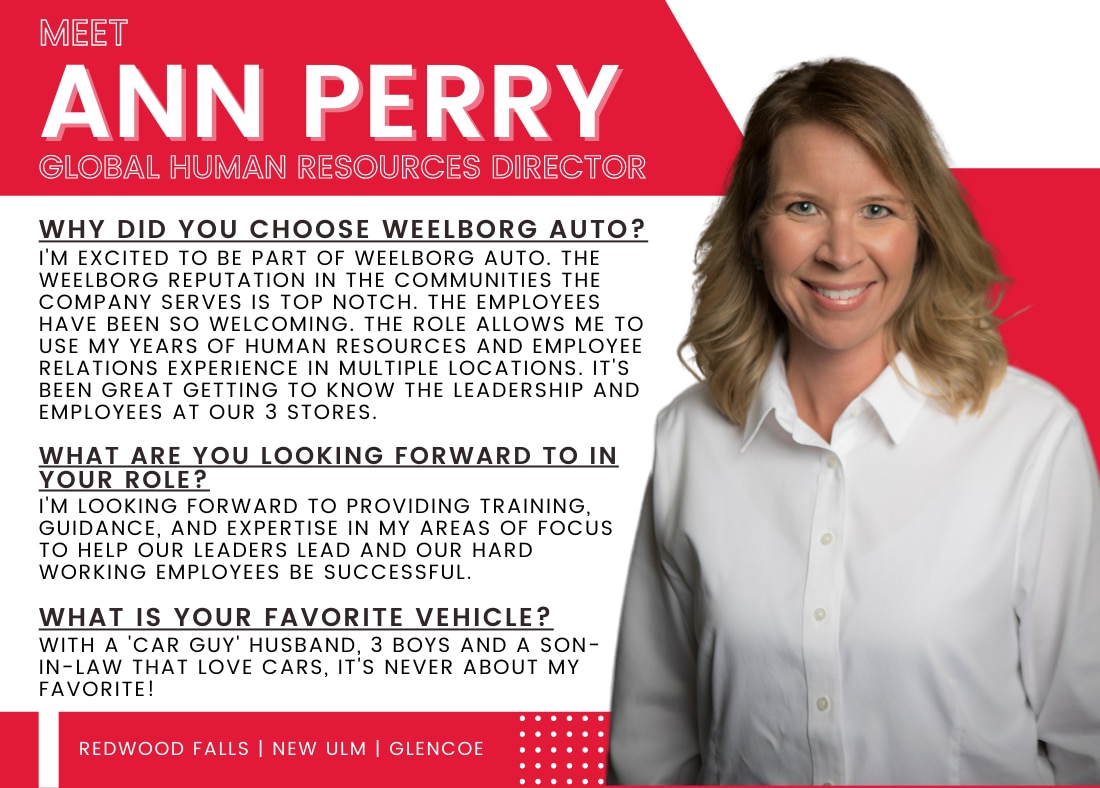 We value the relationships we have with our employees, and that is why we are excited to announce Ann Perry as our Global Human Resources Director.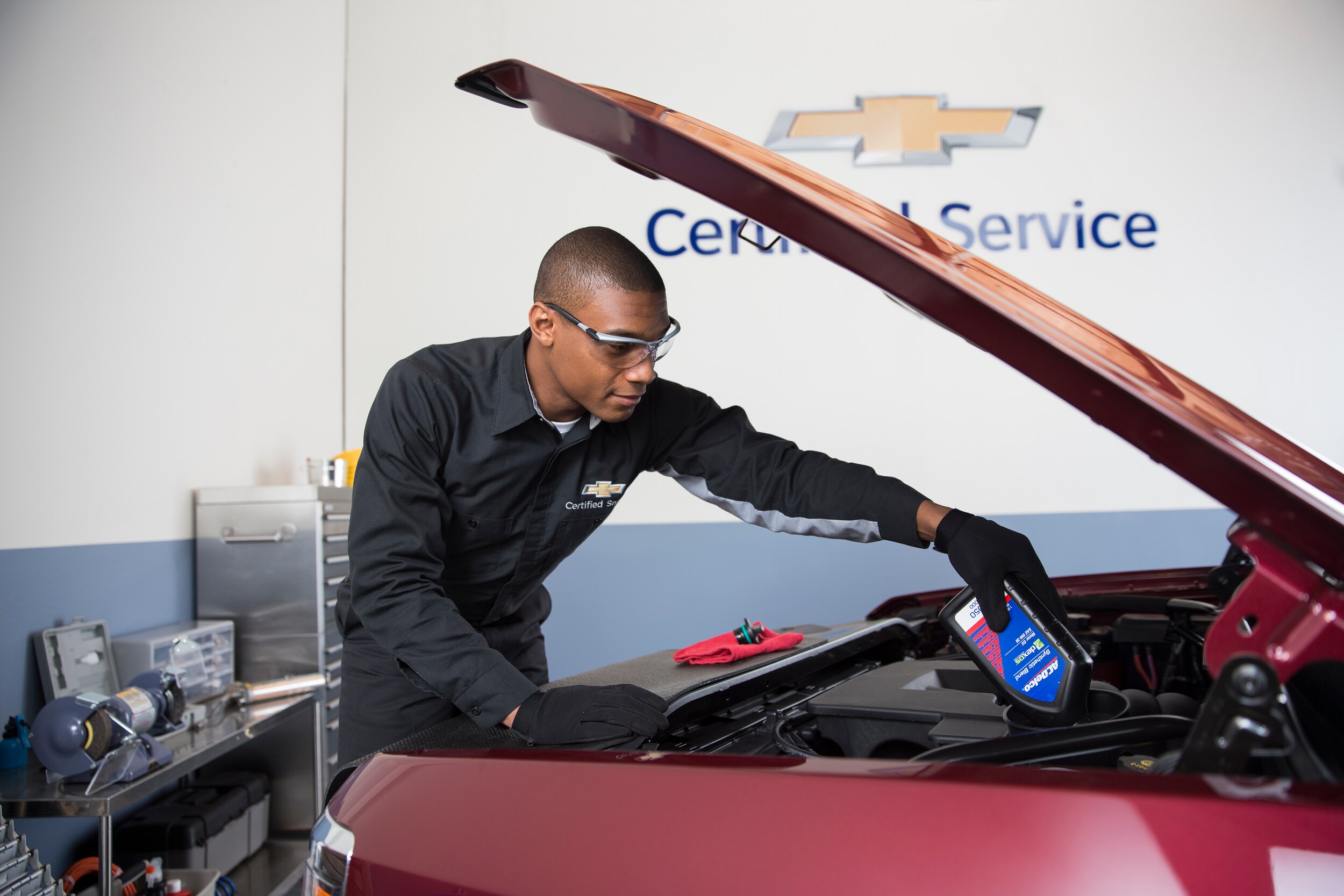 Why Work for Weelborg Chevrolet?
Weelborg Chevrolet of New Ulm is successful because our employees are successful. Our knowledgeable teams are always looking to add more bright minds and develop strategies to best harness specific skillsets.
Our Chevrolet dealership in New Ulm fosters a family atmosphere, where all are welcome.
A healthy work-life balance is important to Weelborg Chevrolet, which offers opportunities with full-time schedules, competitive pay, and comprehensive benefits.
Need more reasons to join our team? Weelborg Chevrolet is all about advancement opportunities and career growth! We also offer extensive training and mentorship.
We encourage job seekers to apply for employment opportunities with us today.